Tara's Amazing Transformation!
Don't just wish for results like Tara. Go out and get them. If you could lose 4kg's in the next month, it's worth taking action.
And the very first place you need to begin is by getting clear on;
Your overall fitness goals
How you will get there- what do you need to do to achieve this goal?
Achieving the right balance between work, exercise, nutrition and a social life
Know what to do each and every day for the next 4 weeks to pivot yourself in the direction of fat loss
How surrounding yourself with like-minded people can improve your results.
Pick a strategy and stick with it. Flip flopping around from diet to diet because you have 'bright shiny object syndrome' will increase your weight fast. You must have the patience to refine a program until it works for you.
She signed up to the MPT 28 day challenge, and had NEVER felt so motivated in her entire life. It's a gym like no other. You feel supported, welcomed, included and like an actual human being, not just a number. The people are friendly, the trainers and owners are amazing, and the atmosphere is FUN! She had she actually enjoys working out now, and it doesn't feel like a chore. 
During the 28 day challenge, she lost 5.2kgs, and because she saw results, she wanted to continue!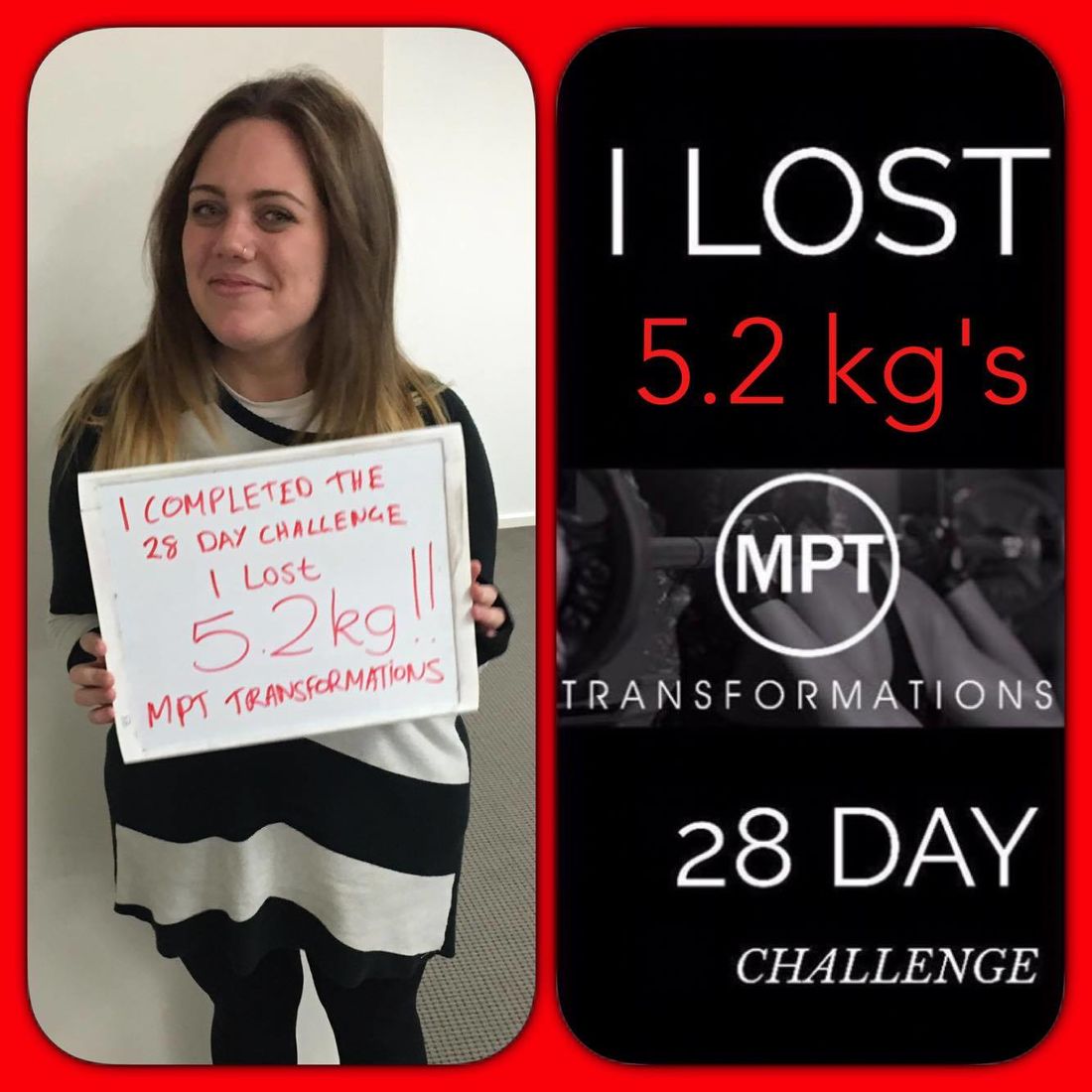 If you need help working out precisely which activities you must 'immediately' do to lose body fat and increase your confidence, then our 28 Day Body Challenge is the best place for you to begin. 
WANT TO LOSE 4KG'S BODY FAT?