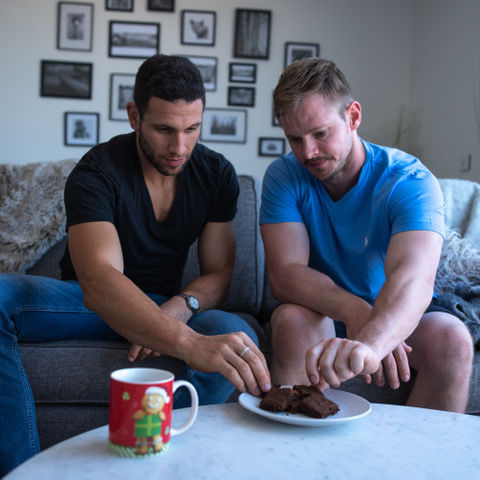 SWEET POTATO BROWNIES
These are actually amazingggggg. The perfect treat to make this Easter.
Ingredients:
3/4 cup sweet potato puree
1 cup peanut or almond butter OR allergy-friendly substitute
1 tsp pure vanilla extract
1/3 cup spelt flour
1/3 cup mini chocolate chips + more for the top, optional
1/2 cup xylitol 1/3 cup cacao powder
1.5 tsp baking soda
1/8 tsp salt
Instructions:
Start by pre-heating the oven to 180C (fan), then peel the sweet potatoes.

Cut them into chunks and boil for about twenty minutes, until they become really soft.

Once they are perfectly soft and beginning to fall apart remove them and put the remaining ingredients into a bowl, before mixing in the sweet potato.

Stir well.

Place into a lined baking dish and cook for about 40-45 minutes, until you can pierce the brownie with a fork and bring it out dry.

Remove the tray and allow it to cool for about ten minutes – this is really important as it needs this time to stick together!