Try these bad boys! So many of you guys have messaged me about buying the pancake maker and getting your fritters on, so I thought I'd chuck this up!
This made 18 fritters, all 100 calories each: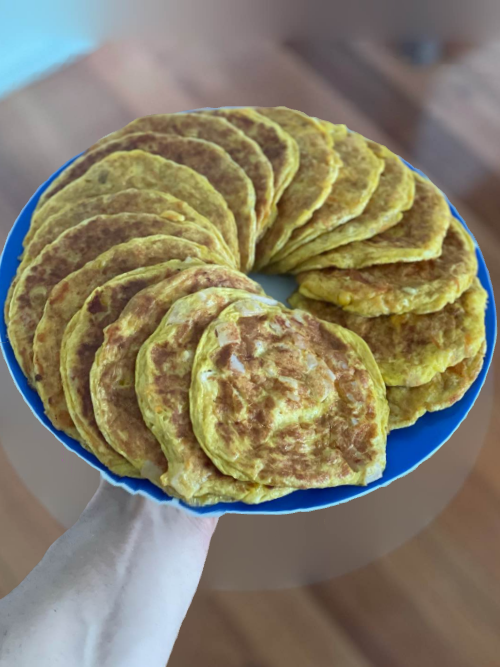 7 whole eggs
200ml egg whites
1 carrot
1 can creamed corn
2 tbsp paprika
2 pieces of bacon
3 tbsp whole meal flour
Absolutely delicious. I had them for breaky and after my workout in a wrap!
It's important to get new, healthy recipes into your routine to avoid boredom and to keep your mind stimulated and happy.
The absolute best thing to have these with is tomato relish; perfect perfect with any type of fritter.
Who doesn't love a good fritter!