John found his smile again

John joined us in March 2016 for our 28 day challenge, and since then, we have seen John go from strength to strength to strength.

Losing a total of 5.1% body fat, he looks absolutely incredible (check out those guns) and even won our last 8 week challenge (losing a total of 26% of his body fat in 8 weeks); from 14.7kg's to 10.3kg's body fat.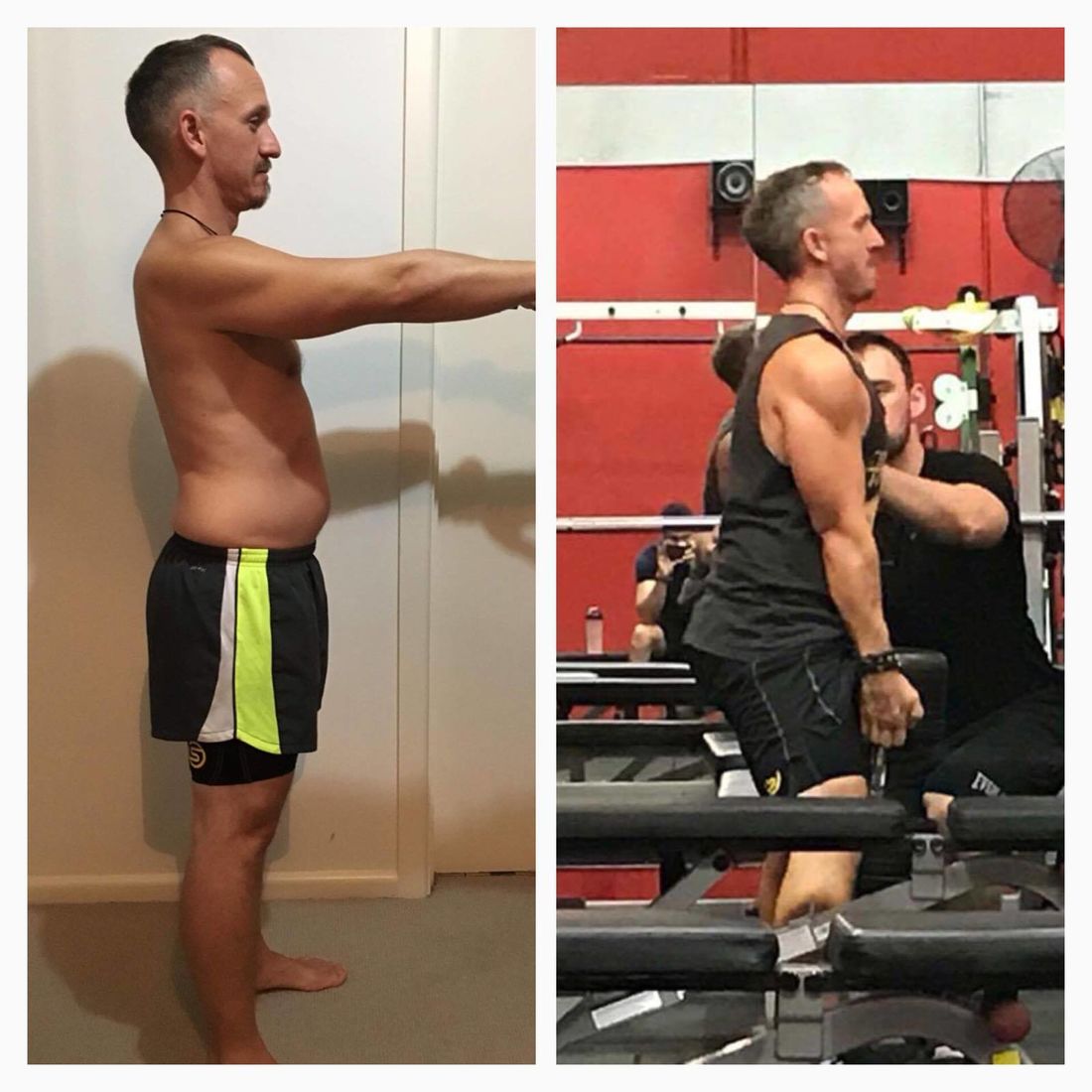 Achieved so far...

Total mind set adjustment and education regarding lean muscle development and fat loss through regulated food intake and training. Subsequently learnt how to best achieve what I really want with MY body and overcoming the adversities life throws at u outside the gym.


Best tips he can give someone...

Making sure you eat regularly and continuously drinking water!!! Never go extended periods of time without food.

Ensure your engine is constantly being fueled with the correct food.

Eat enough at each meal that you are not hungry in 10 mins time by increasing veg quantities.

Minimizing serving sizes or missing meals does not benefit you in fat loss at all. It has the opposite effect.

You don't have to do excessive amounts of cardio to lose fat. A good regulated food intake regime (NOT a "DIET") will benefit you better and provide a better result.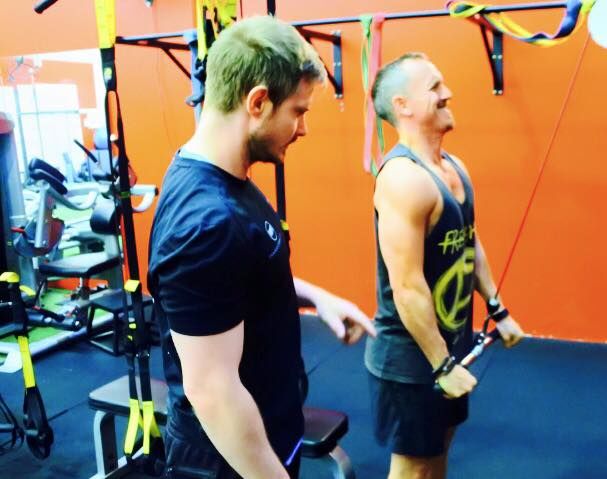 John working out in a 1on1 session with trainer Chris- happy faces all round!
The unexpected results he achieved since joining MPT...

I found my smile again


A long list of unfortunate life circumstances had stolen it.

Not only did improving my health n fitness help me find it again but I managed to find motivation, concentration, drive and purpose outside the gym. Noticeably improving my work ethic/efficiency and home life dramatically. Thereby allowing me to enjoy life and find the things that make me happy.


Why John loves training at MPT...

Just over 12 months ago I was diagnosed with depression, sleep deprivation, anxiety attacks the list goes on. I was very lost and unwell.

But right now thanks to the help of the crew (family) at MPT I'm fitter, healthier, more motivated and more educated than ever before and for the first time in 20 years I'm actually getting what I want from my training. Which is great of course, that's what we all want. But for me the most exciting thing about MPT is I now actually really understand why and how I'm achieving my goals. The service and attention to detail provided is like nothing I've experienced from many various gym/fitness institutions. The semi private group sessions allow you to train in a friendly safe environment with other like minded people and a well skilled trainer assisting you at every step.

But the service doesn't stop there, even outside the gym, answers to any question, no matter what is nothing more than a quick text or facebook msg away. Facebook private groups, regular AMA (ask me anything) live chats and video posts; re. cooking and general advice means you're never short of new and inventive ways to peak your level of interest or enhance your education.

They provide you with an infinite wealth of the latest info and guidance to help YOU reach your goals. And do so in an amazing friendly, encouraging family environment.
John, Travis and Mark workout out AND having a laugh during their sessions.