How did Amy become addicted to the gym?
Amy has been one of our founding Rowville members and we have loved seeing her journey from transforming not just her body but also her mentality to nutrition and exercise.
Prior to losing weight she was carb crazy. So scared of carbs and calories. She used to eat next to nothing during the day, a normal meal at night at an ice cream once a week. Before that though she ate nothing, lost a heap of muscle, her hair fell out and she was skinny and quite sick. She went to America last year and that was the final straw for her negative body image.
Since then she has lost over HALF her total body fat... so amazing!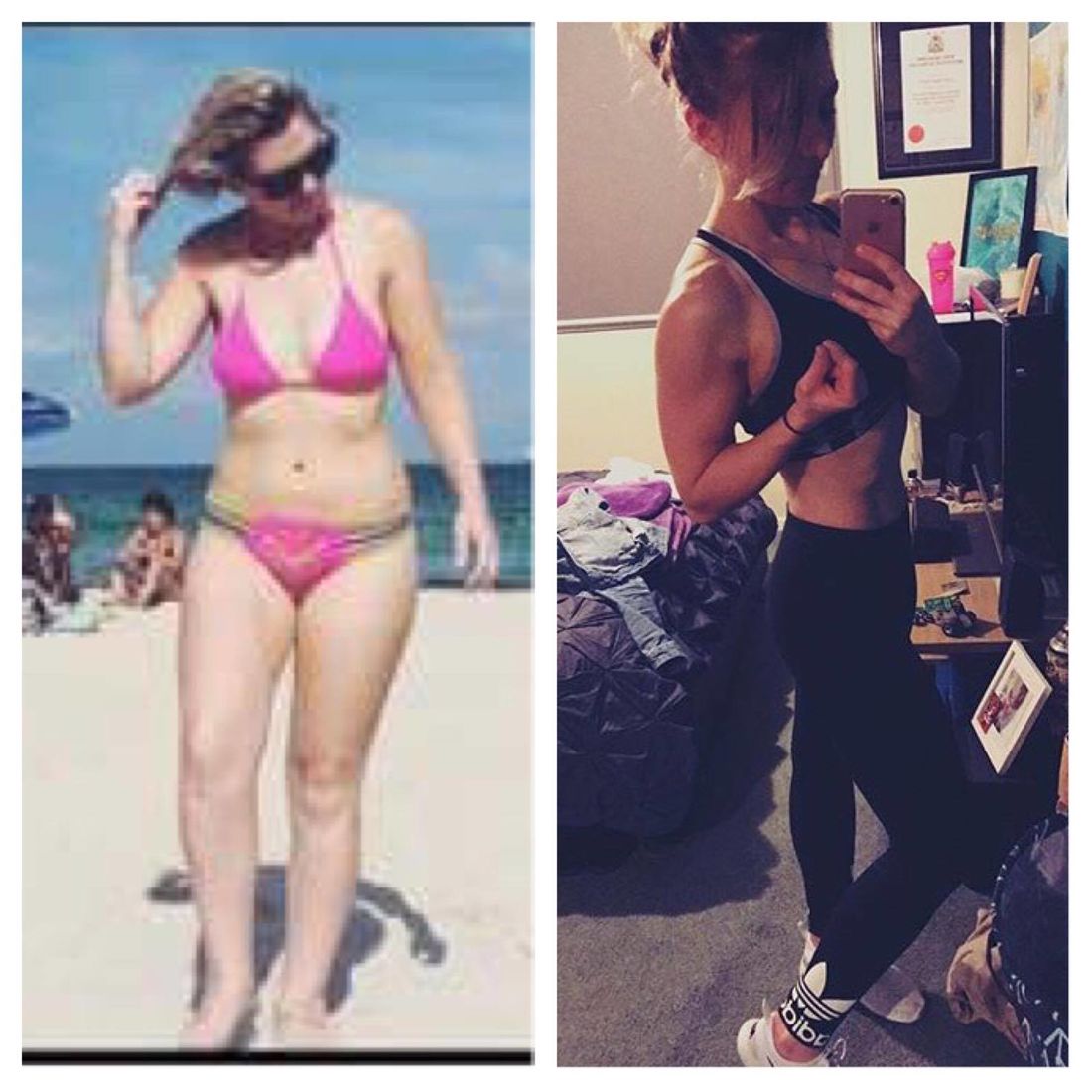 Read on as she shares her experiences and tips on becoming a healthier and happier person.
What made you want to start training at MPT?
When returning from America my negative body image was at its worst, I couldn't get dressed without judging myself. I wanted to join MPT to change this mind set and love my body again!
What is your advice for anyone thinking about joining MPT?
Just make a start - If you want great support and knowledge about training and nutrition MPT is the place to be. If you want results and to learn about yourself and nutrition to fuel your body in the right way; if you want to meet new friends and become apart of the MPT family it's the place to be. Since starting in October 2016 I've been supported whenever I'm in need, with any questions. No question is silly. I've met so many people and we really are one big family!
What are the support systems like at MPT?
The support system is amazing; our trainers are always happy to chat and answer questions. They are honest and don't beat around the bush, they give you real knowledge based on their continuous education and life experiences so you can always relate. They make it easy to understand and make you realise that nutrition and exercise isn't rocket science! As one big family we support each other everyday through the Facebook page and sessions together. I've made so many friends and love to support and motivate others.
What have you now achieved since you started your weight loss journey?
After a successful 28 day challenge losing 6.7% body fat I've continued my journey dropping body fat and gaining muscle. My achievements haven't just been on the scales though. My major achievement is the amount of great foods I eat, the mindset improvements and the overall love of my body and healthy food! Since starting MPT i have now lost 14% body fat.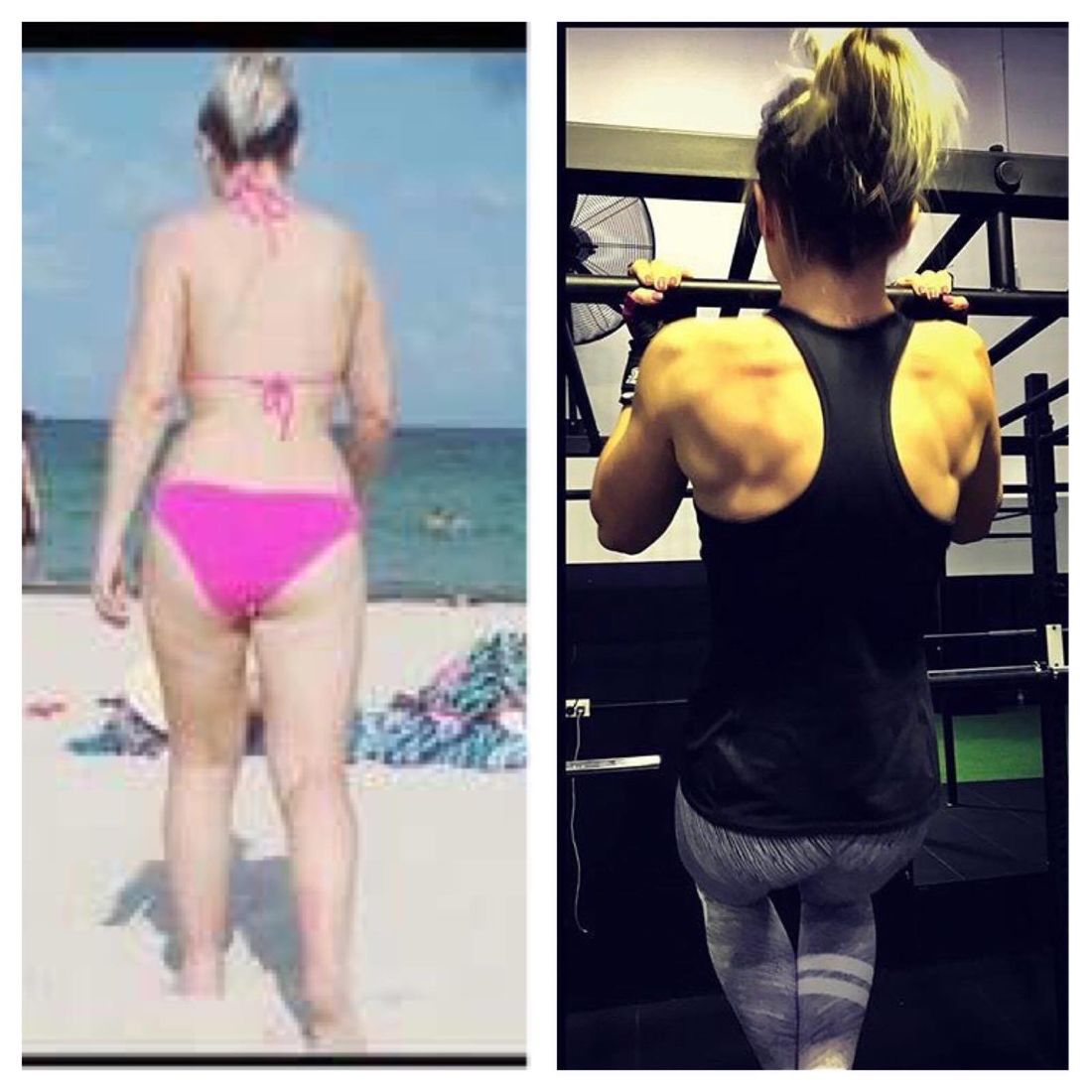 What is the #1 tip you could give someone just starting out on a weight loss journey?
Be patient! So many people start their journey and are frightened away by the other people who are well into their weight loss. Everyone started somewhere and just because you're at the beginning doesn't make you any different to them. At MPT the "oldies" (members who have been there a while) are supportive of the new members, we all want to work together to gain the most out of our sessions. Patience comes with food as well, 6 meals a day.. Woah! Being patient with foods means to understand your body might hate you when you give up all of the sugar and complex carbs but it will thank you once it's reregisters the wonderful nutritious foods you're now feeding it!
What is something unexpected that happened to you as a result of getting healthier?
My mindset, it's changed so much! It's so much more positive, I'm always happy and energized. Oh and also my addiction to the gym, I'm there everyday and when I'm not I'm exercising at home or outside somewhere!
Why do you love training at MPT?
What isn't to love...
The trainers: they're always there for you, they're always educating themselves more to improve each session. They're friendly and loving, taking so much care in each individual.
The facilities: even in a full cardio class it's still organized and fun! Not cramped and intimidating like some gyms can be.
The MPT family: along the way I've met so many people who have become close friends. We speak each day whether it be through our Facebook group across the 3 sites or personally chatting to each other. We really are one big family!