The MPT Mornington Retreat
What a great weekend! The inaugural MPT retreat has come to an end, and we must say that we couldn't have been happier with the weekend.

In this busy lifestyle that we all lead, it is very rare that you get the opportunity to just get away and enjoy yourself with likeminded people. Even rarer is it to have a weekend surrounded by 25 other people and not touch a drop of alcohol, eat regrettable food or do something that pushes you away from your health and fitness goals.
When we had our retreat in mind, we wanted to create a supportive, inclusive atmosphere that catered to everyone; where people from all walks of life, male and female, can come together with a common goal of improving their health and expanding their mindset.
The weekend started on the Friday, with a meet and great where everyone got to know each other and then consumed a delicious dish of chicken galantine served to us by our own personal chef, Vinny. Vin was with us for the entire weekend, cooking every meal and ensuring that we did not lift a finger and were fuelled for our training and activities.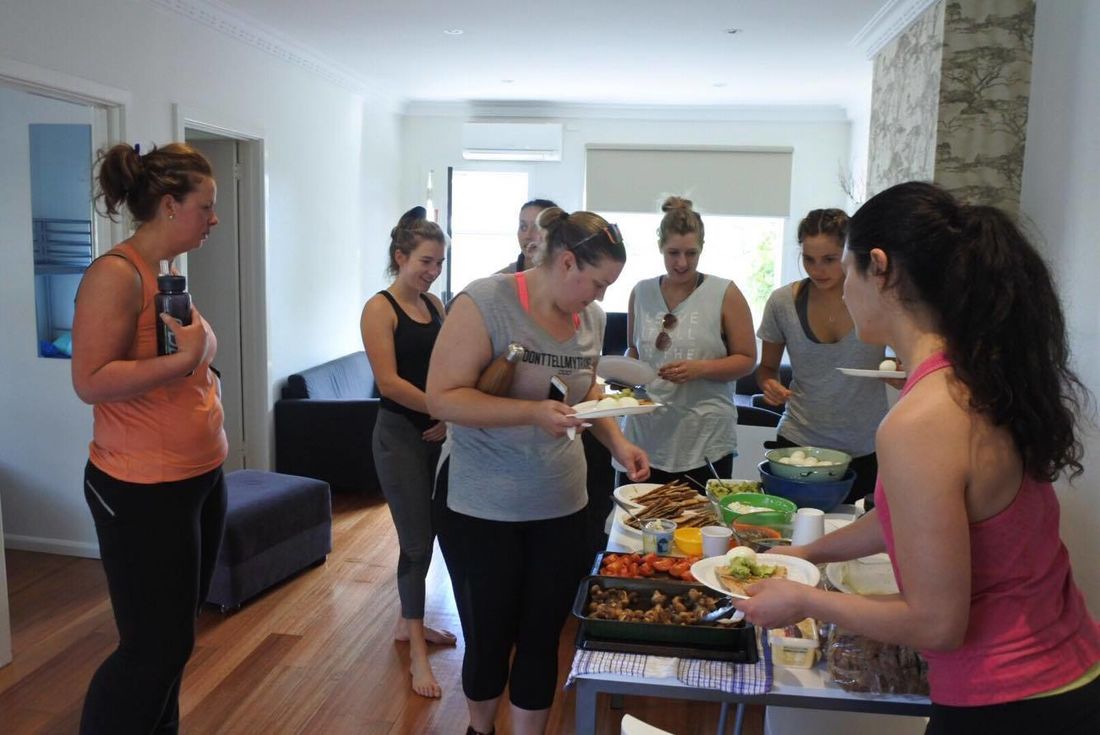 On day 2 we woke early and were greeted yet again by Vin with our pre-workout smoothies and juice all ready to go before walking down to the beach for a workout. The weather was beautiful and the efforts shown by everyone were amazing. We finished the workout with a few games of tug of war and then the mannequin challenge (which you can find on our Facebook page. We had a few talking mannequins, but it was still pretty good).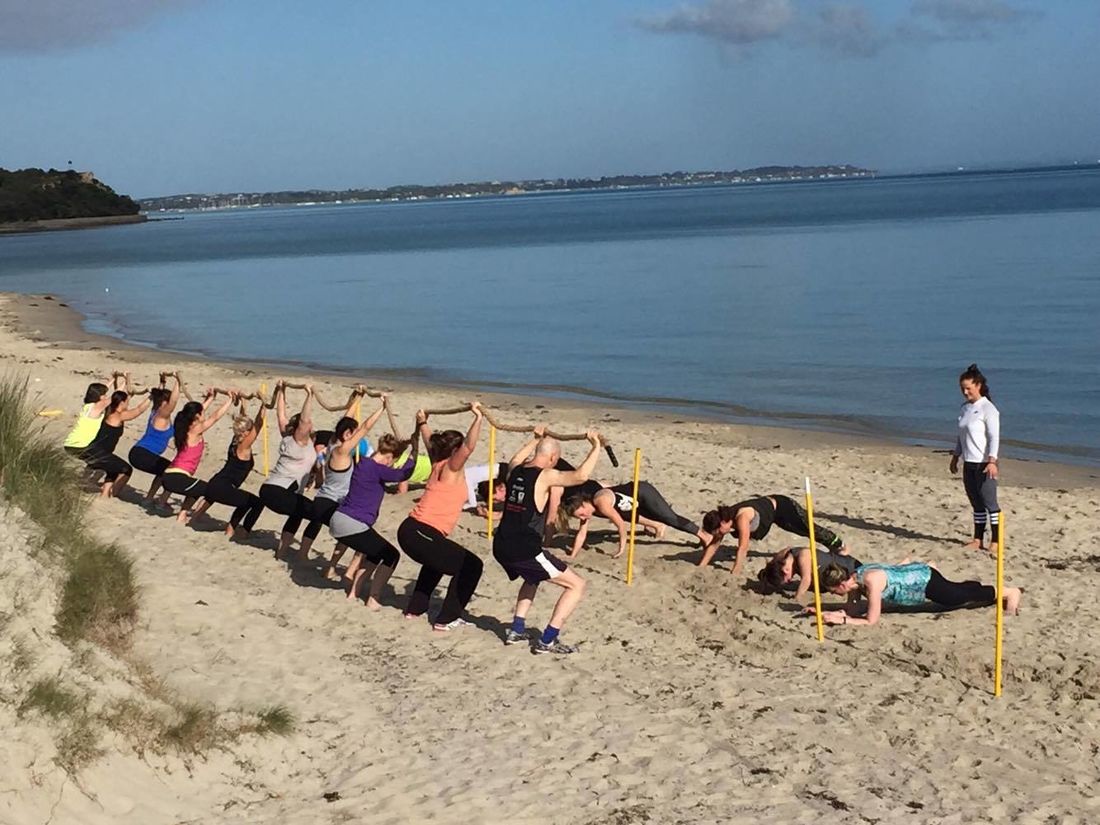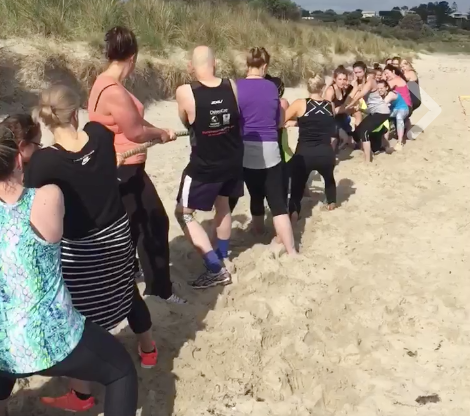 We headed home for another delicious meal. It was now time for some games. There is nothing like letting your hair down and having some fun, and that is exactly what we did; the guys became master 'ninja' players and also had some fun with a few team-based exercises. The importance of team building can never be underestimated and nothing brings people closer than working together. It was also a chance for people to not only get out of their comfort zone, but also to let their hair down and unwind.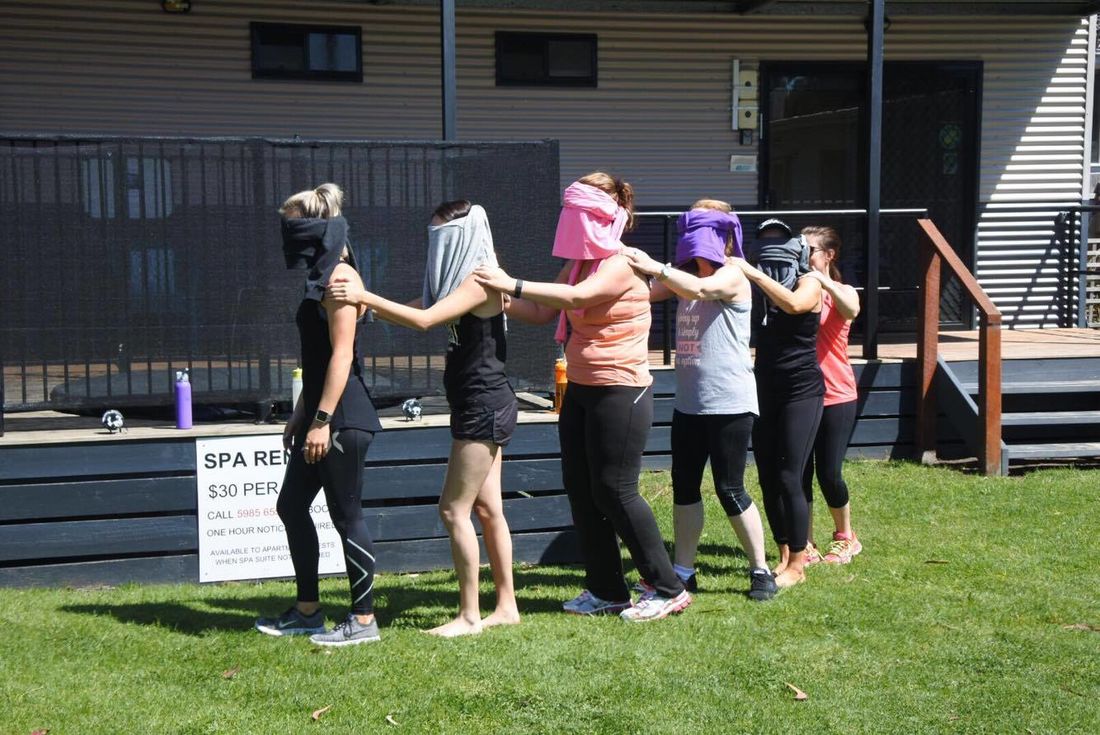 When we reconvened it was time for some mindset and goal setting. This session was about identifying our strengths and weaknesses and making a plan moving forward with our health and fitness. It was really inspiring to hear people's stories and help paint a vision of what they could achieve. Writing up goals in this atmosphere is effective because you are out of your comfort zone, and are better able to reflect on what needs to be done to achieve your goals.
Next was a cooking demonstration with chef Vin. Cooking for a swanky Warrandyte winery, Vin knows about making the most of his time and cooking quick, delicious meals. One of the greatest challenges for many people is the kitchen; being able to prep simple yet tasty meals is a must when forging a healthy lifestyle. The guys had the opportunity to have all of their questions answered and learnt a lot about the preparation of food and how to keep your food juicy and tender.

We were then served lunch before heading off for some downtime at the local lawn bowls club, where the ladies dominated. The weather was beautiful and the opportunity for some relaxation in the sun was great.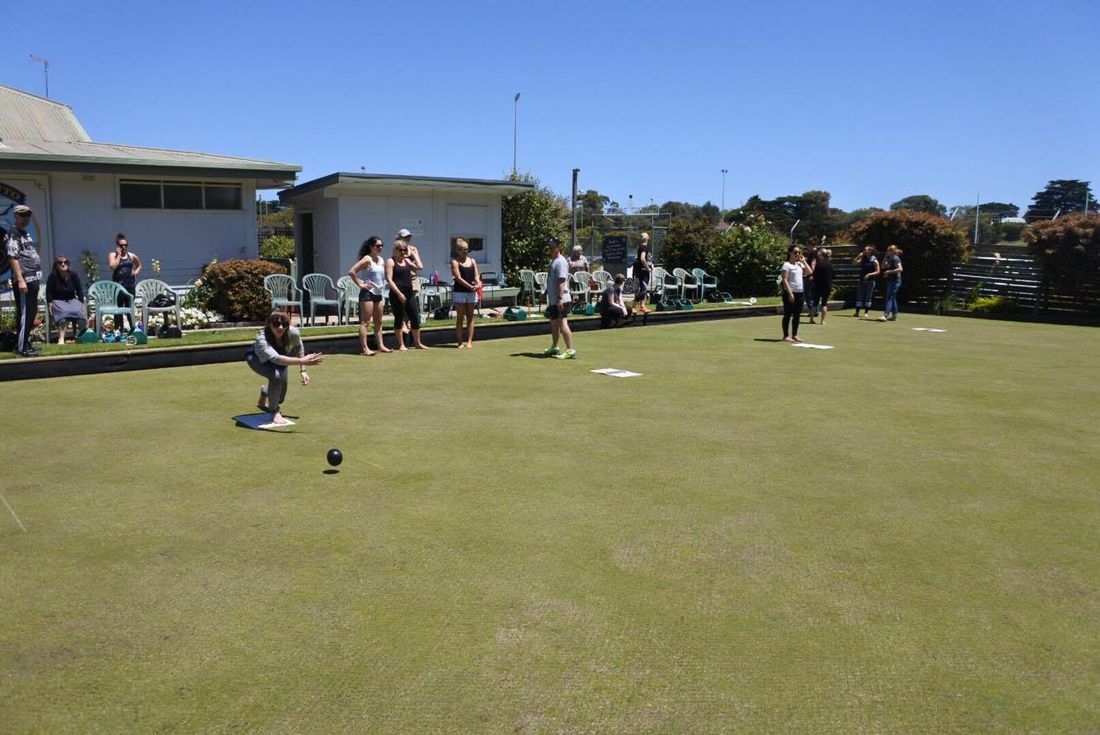 After some personal time at the beach and the Portsea shops we adjourned back at the retreat for our mid-afternoon meal and headed up to Arthurs Seat to take in the scenery and get some photos. At this point the stresses of the working week were gone and people looked content and at ease. One of the greatest things I noticed was that I didn't see people stuck with their heads in their phones or using social media. People were talking, bonding and making new friends.
After we arrived back we were served a delicious dinner, before playing some more games and then enjoying a healthy dessert. Some went to bed and others stayed up for hours talking, laughing and getting to know each other. Eventually everyone went to bed and prepared for Sunday.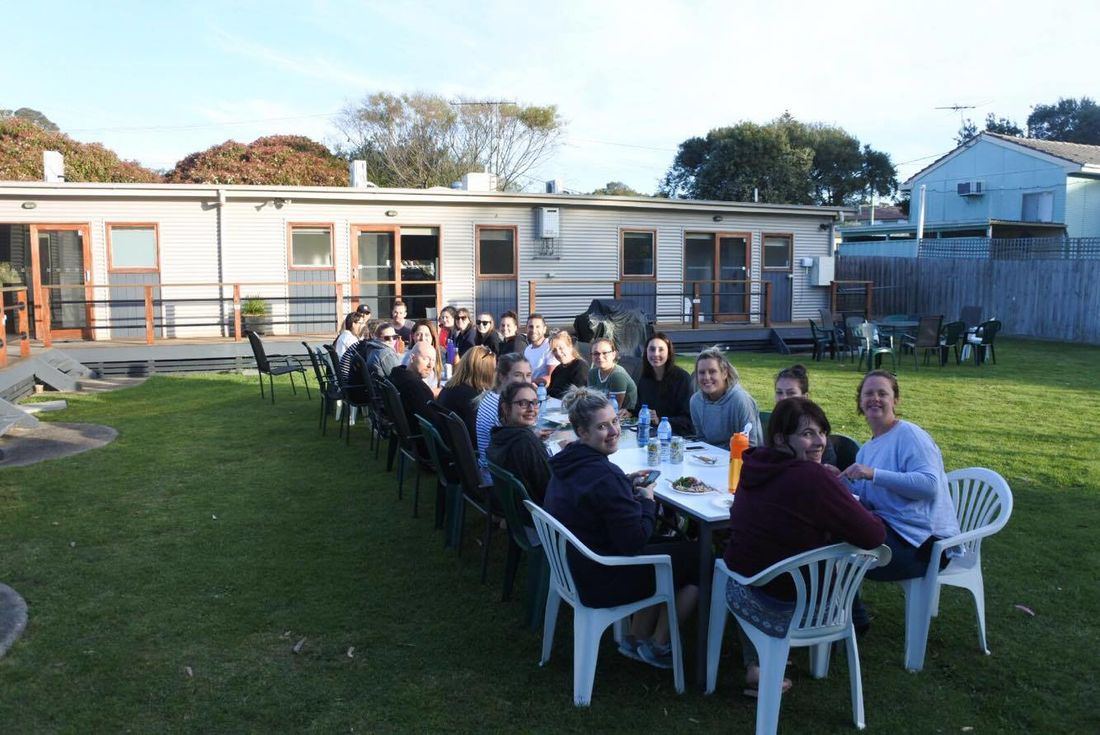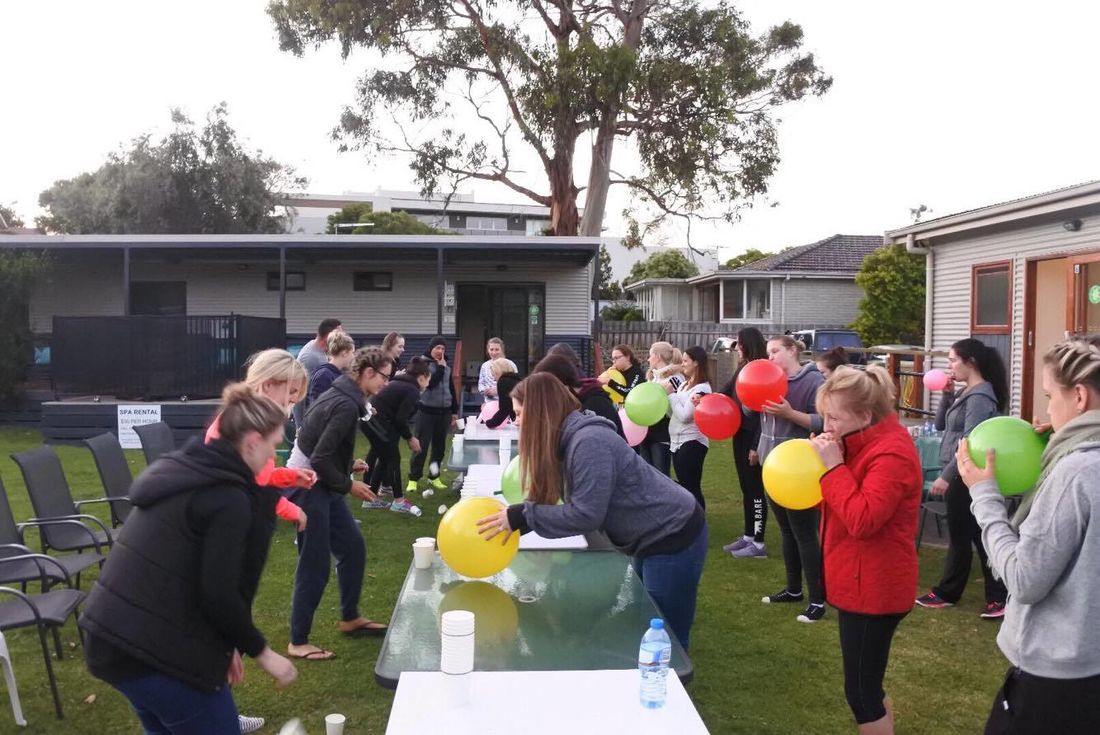 Day 3 saw us awake yet again to the now familiar face of Vin and his morning smoothies. We then headed to the foreshore for a core and yoga session before returning home for breakfast.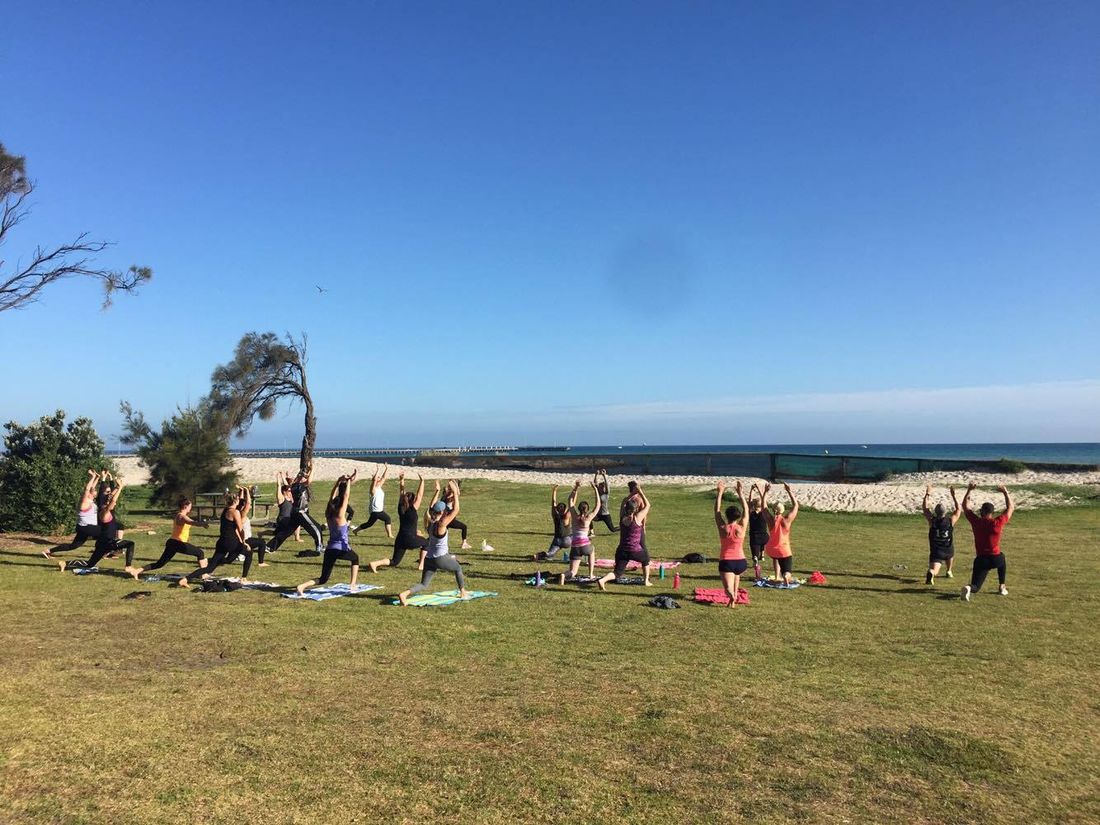 After packing up, we loaded the cars up and made our way to Cape Schanck where we hiked up to the lighthouse and lookout. The views were amazing and well worth the walk.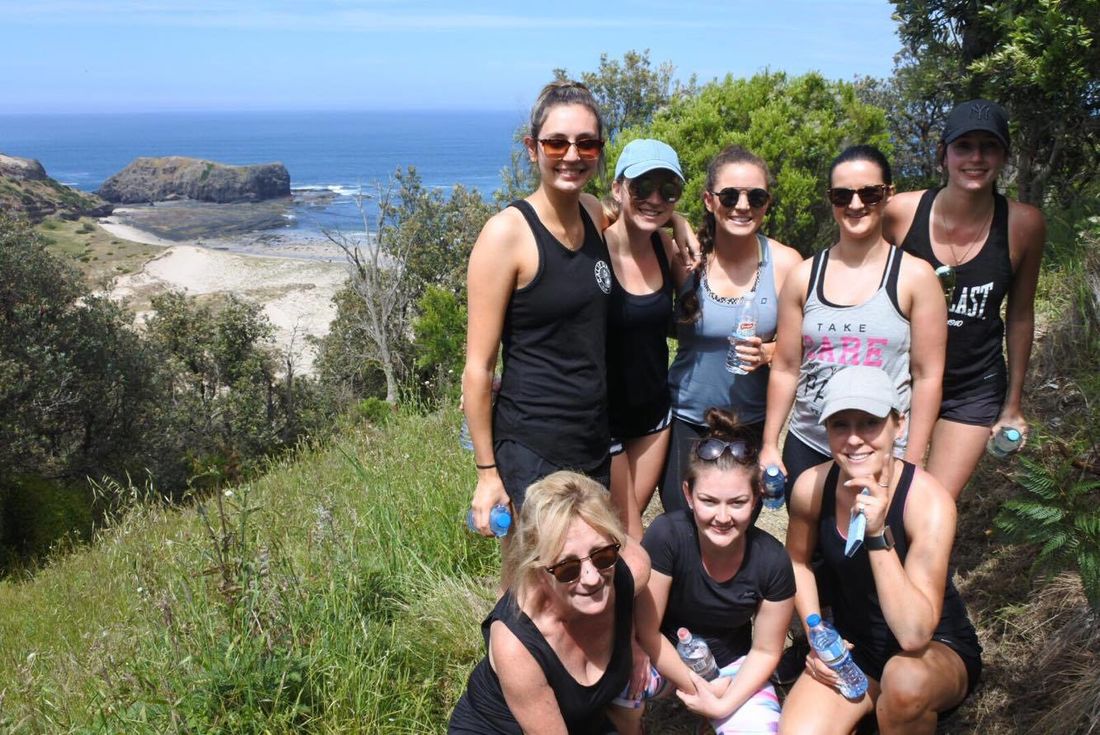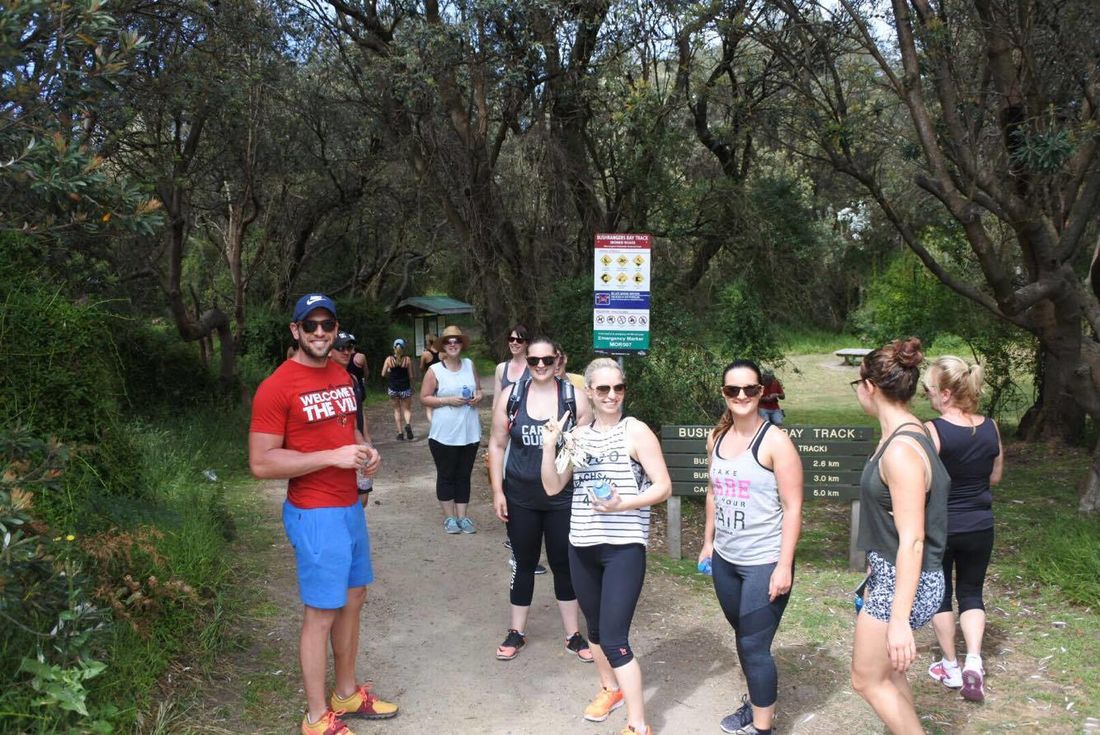 We then got back into the cars and met at our final location in Rosebud, where Vin greeted the hungry masses with delicious Paella.
It was now time to part ways and head back home.
We could not be any happier with how the retreat turned out. The weather was beautiful, the food was amazing and the whole weekend was just perfect.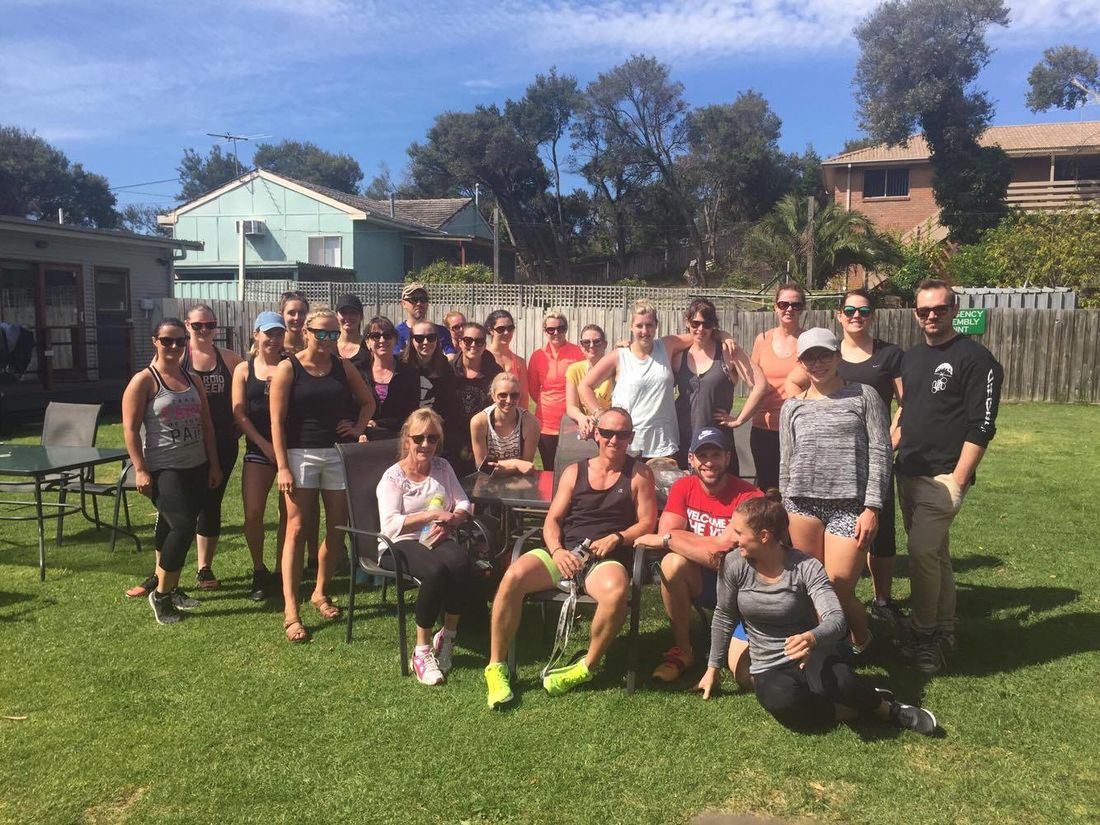 The greatest part was seeing the stress melt away from people's faces as they completely relaxed. The time we live in sees us all busier than ever, and to take a weekend to unwind and have some fun is worth its weight in gold. As for us trainers, it was exactly what we needed to. We loved getting to know our members better, to learn about their families, their values and their dreams for the future. It was also nice to meet new people who had never trained with us and to find out what made them tick. Seeing people happy is the number one goal at MPT and we were so glad that we were able to deliver that.
All in all, it was a sensational weekend. If you missed out, do not worry; we will be running some more in the new year.
Yours in good health,
MPT Transformations