THE DUMBBELL SINGLE ARM ROW
A really great unilateral exercise to do to grow the lats and strengthen the back, but also one I am constantly seeing done wrong.
Do's and Don'ts.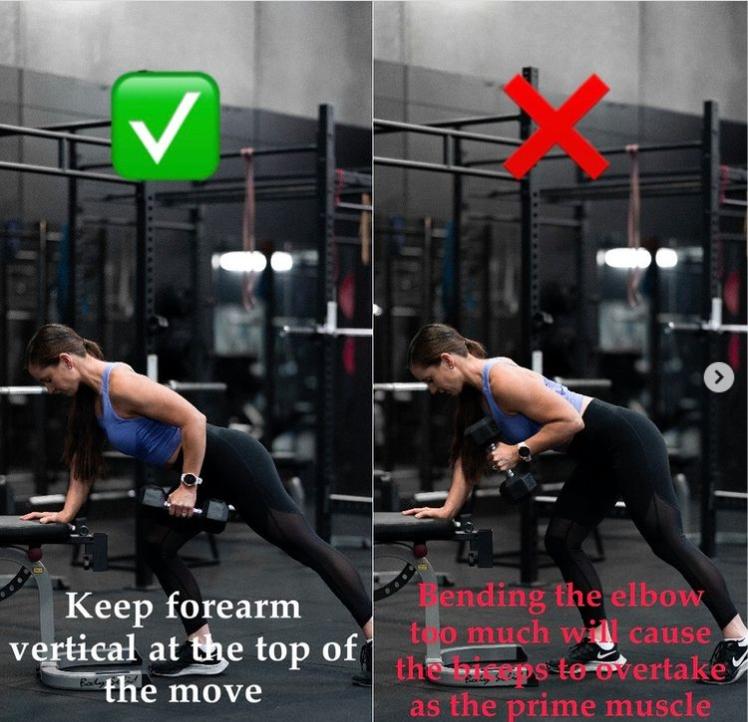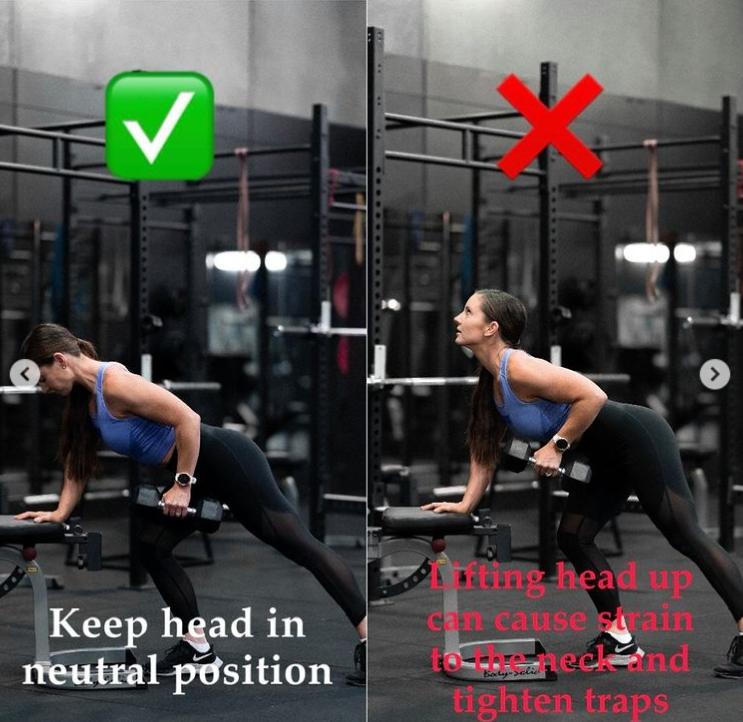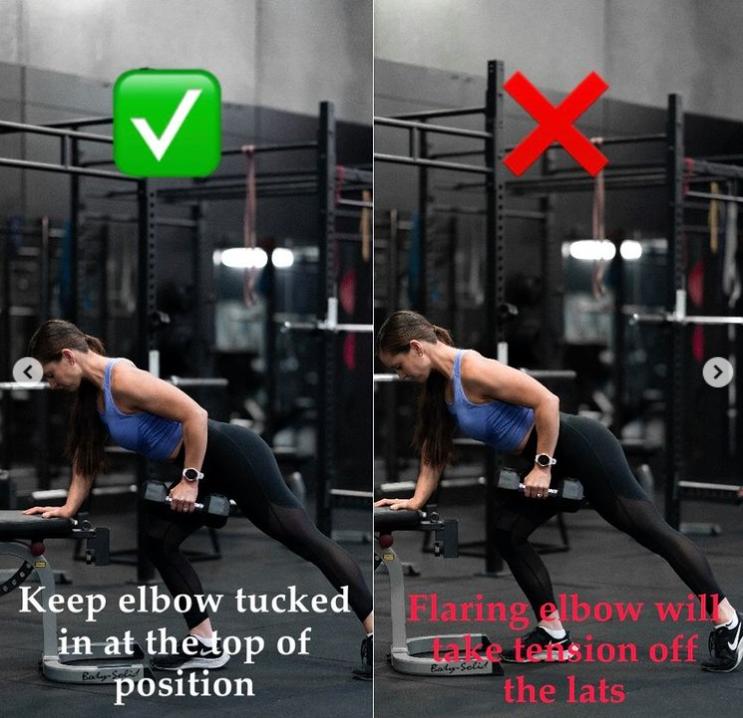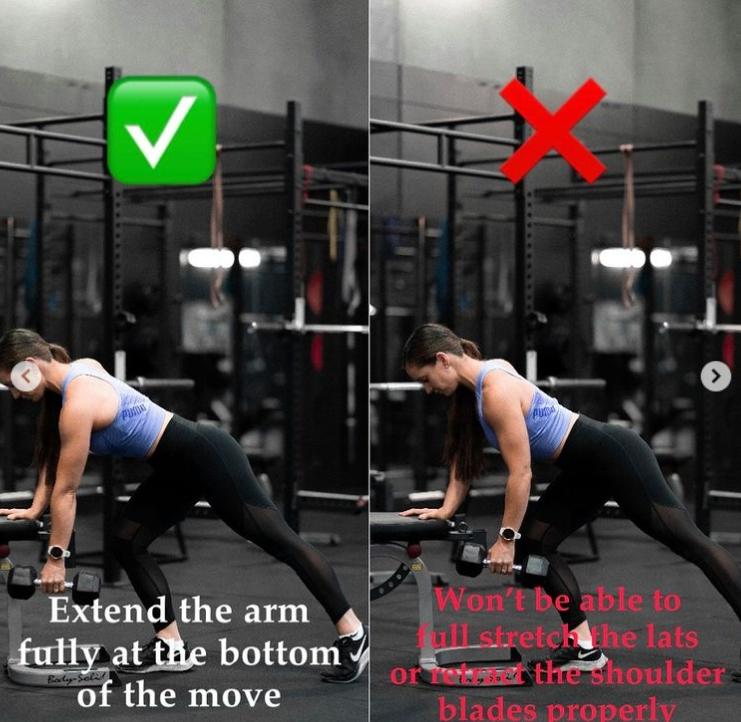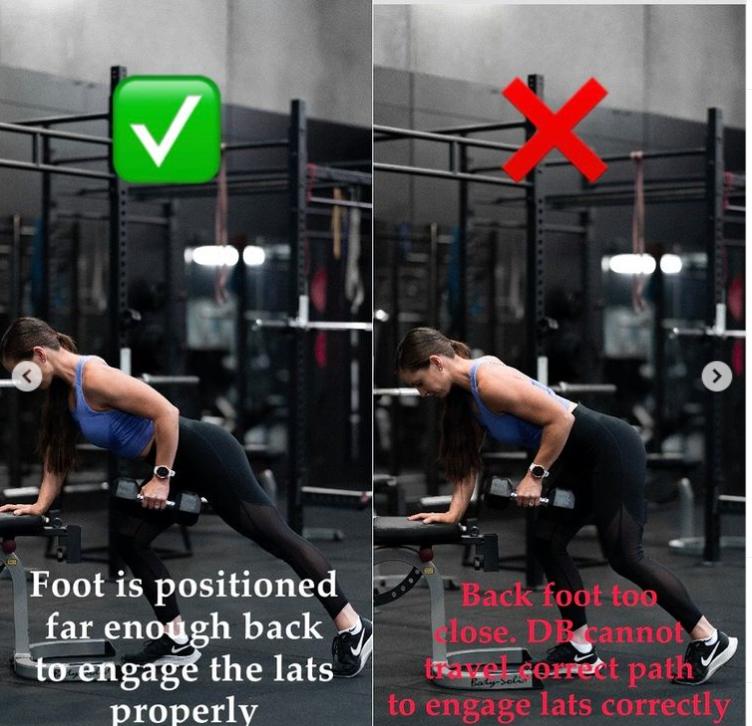 I really love this exercise. It is so great for posture, but it is also a great exercise to correct muscle imbalances. Especially as it is a single-arm exercise, you can really notice if one shoulder has better flexibility or strength than the other. Especially those Mumma's favouring carrying your bubba on one side, or those who are breastfeeding.

It's also a great exercise to help stabilise your core.