Three Weeks To Get in to the Police Force.
Matt had 3 weeks to lose 6kg's to pass his fitness test on the Police Exam. Read on to see how he absolutely blitzed this.
What brought you to MPT?
I got a flyer dropped into my letterbox advertising MPT and the location was close to my house. With my upcoming police academy test I knew i needed so help in losing weight and gaining a level of fitness.
2. What were you hoping to achieve?
I needed to drop at least 5kgs in three weeks and also i wanted to be able to test myself to ensure that i would be able to pass my fitness test without any hassles.
3. What were you biggest fears when you started training.
I had two massive fears, one being that i would be under weight in time for my test and the second being that i would injure myself before my test.
4. What was your training experience like?
It was eye opening and challenging to say the least. Training was short intense exercise was little periods of rest between activities. I was pushed to the point of exhaustion but was giving immense support and help nutrition wise which helped my reach my goal. 
5. What coaching did you receive at MPT to push towards your goals?
Although Ben was my assigned PT, everyone there was incredibly helpful and all had little tips to help me over the line. Ben's knowledge of what activities would help me drop weight quickly as well as his ability to push me to my limit physical were all instrumental in me achieving my set goal.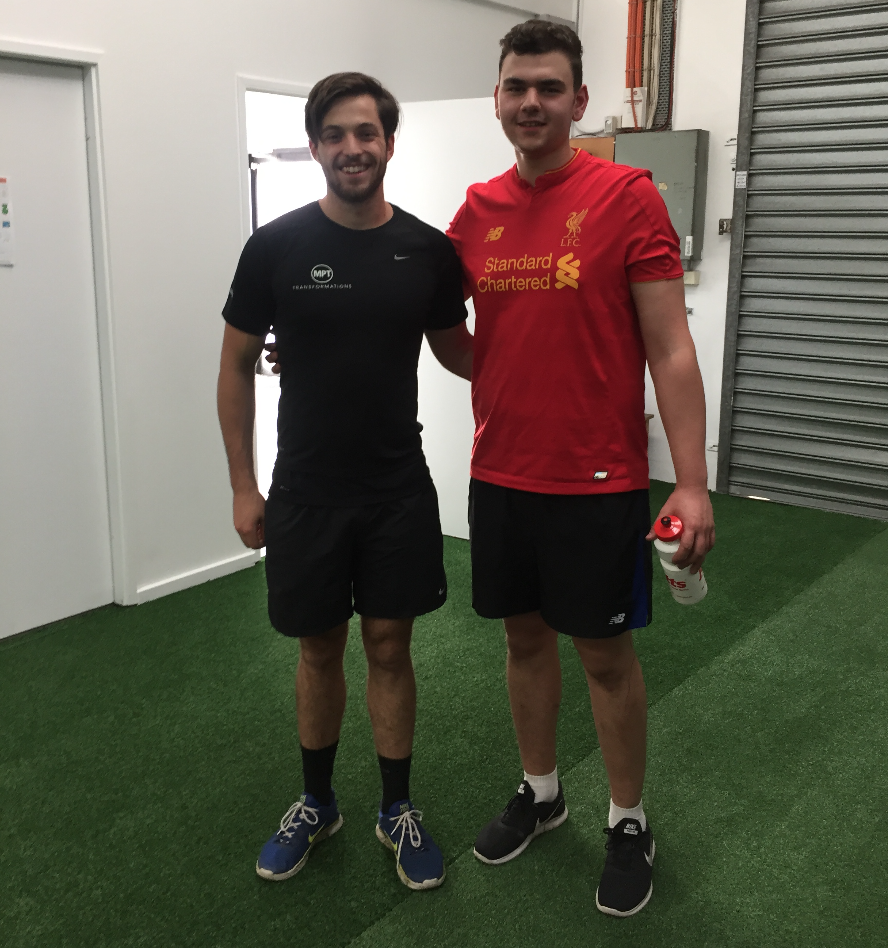 6. What was the atmosphere like at MPT?
It was one of the most encouraging workplaces I have ever seen. Staff got along well together, customer looked happy and satisfied that what they were being put through would help them. As i stated previously all staff members there were all to give me helpful tips and tricks to assist me in reaching my goal.
7. What advice would you give to people who were looking to do something about their health and fitness but were a little unsure about the training side of things?
To me its as simple as go for it. You are not going to get anywhere without at least trying to for a week. After a week i knew i was fitter, and i felt healthier,and although my results did not show immediately i knew if i kept going as hard i was i would achieve what i wanted.
8. What have you achieved and gained from being at MPT?
I lost 6kgs in three weeks and passed my fitness test with flying colours. I have gained knowledge on nutrition which i have now implemented into my everyday life to ensure i continue to get fitter and healthier. I have also gained a few workouts i can do at home if i have a free 15 minutes that are high intensity and easy to do.