FACTORS AFFECTING THE SCALES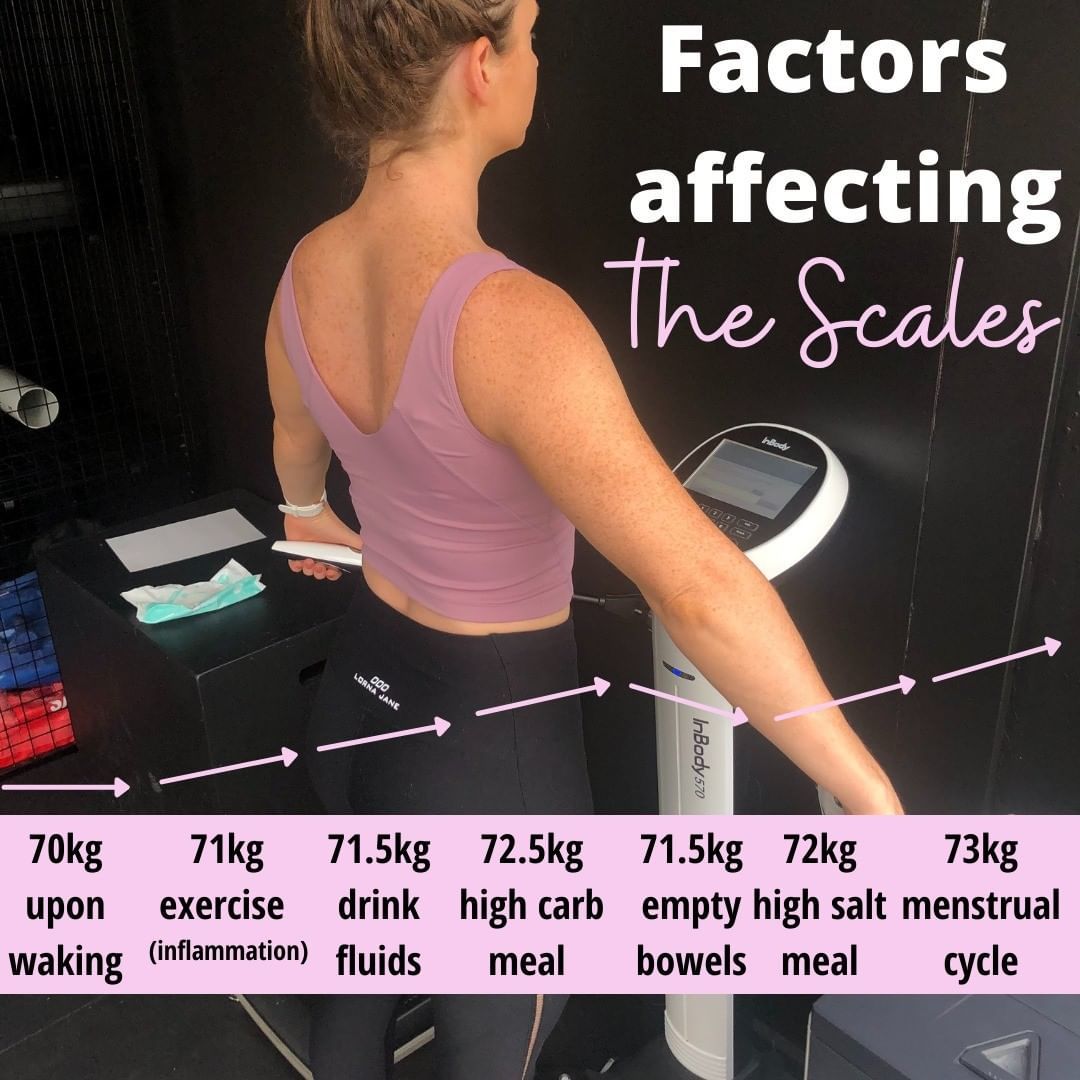 How often are you 'weighing' yourself?
Whilst your body weight only shows a portion of your health, if you are a serial weigher, then chances are, at some point or other, you will be disappointed by the number you see looking back at you.
We all know the scales are 'just a number', but i'm sure there are a number of things you didn't realise that affect your body weight.

UPON WAKING
Basic body functions are still working overnight. Your breathing and general body weight means during the night you become dehydrated and can lose around 0.5kg-1.5kg during the night.

EXERCISE (inflammation)
Training can increase water retention through inflammation by up to 8%.

DRINKING FLUIDS
Our bodies are roughly 50-65% water, so our hydration levels will have a direct impact on scale weight. Drink 1L; increase your scale weight by around 1kg.

HIGH CARB MEAL
Our bodies can store between 400-800 grams of glycogen in our muscles and liver. For every gram of carbohydrate that we store, we retain 2.5-4 grams of water in our body. This could result in a fluctuation or increase of up to 2kg on the scales.

EMPTY BOWELS
When did you last go to the toilet, and also how much food did you consume the day or 2 prior.

HIGH SALT MEAL
A very high salt meal may result in more water retention.

MENSTRUAL CYCLE
For females, this is around the luteal phase (after ovulation and ending with the 1st day of your period) and when most water is retained.

So whilst it's a good feeling to see the scale number go down, obsessing over it too frequenting can be detrimental to your mindset and focus.
If you don't see the number go down, how does it make you feel?
If it's leaving you feeling anxious, annoyed and frustrated. Like you don't want to continue exercising, then I'd suggest weighing in on a less frequent basis.