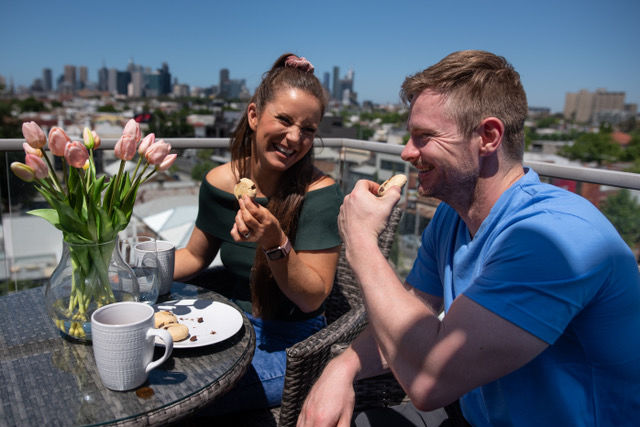 CHOC CHIP COOKIES
This super easy recipe is the perfect treat when you are feeling like something sweet. The kids will love it as well (a nice treat they can take to school).
Ingredients:
1.5 cups spelt flour
1/2 cup coconut flour
1/4 cup shredded coconut
2 tsp vanilla extract
1/2 tsp baking soda
3 tablespoons sugar free maple syrup
2 eggs 1/2 cup ghee/butter
1/2 cup chocolate chips salt
Instructions:
1. Combine the vanilla extract, eggs and maple syrup in a bowl.
2. Melt the butter and let it cool slightly before adding to the bowl.
3. Beat everything together until just combined.
4. Stir in the spelt flour, coconut flour, shredded coconut, baking soda and salt.
5. Stir until just combined and then fold in the dark chocolate chips.
6. Scoop out about 1-2 tablespoons and roll in to balls then flatten.
7. Press a few more chocolate chips in the tops if desired.
8. Bake for 10-12 minutes or until lightly browned around the edges.
9. Remove and allow to stay on the baking sheet for another 2 minutes before removing to a wire cooling rack.