LISA K INCREDIBLE 8 WEEK (AND BEFORE) TRANSFORMATION!
We wanted to know how one of our fabulous members Lisa lost a total of 20kg's in the last 8 months since joining MPT. Plus how she also continues to drop body fat (4.4kg's in our last 8 week challenge). Have a read on her response to how she got these results and how she continues to do amazing things with MPT.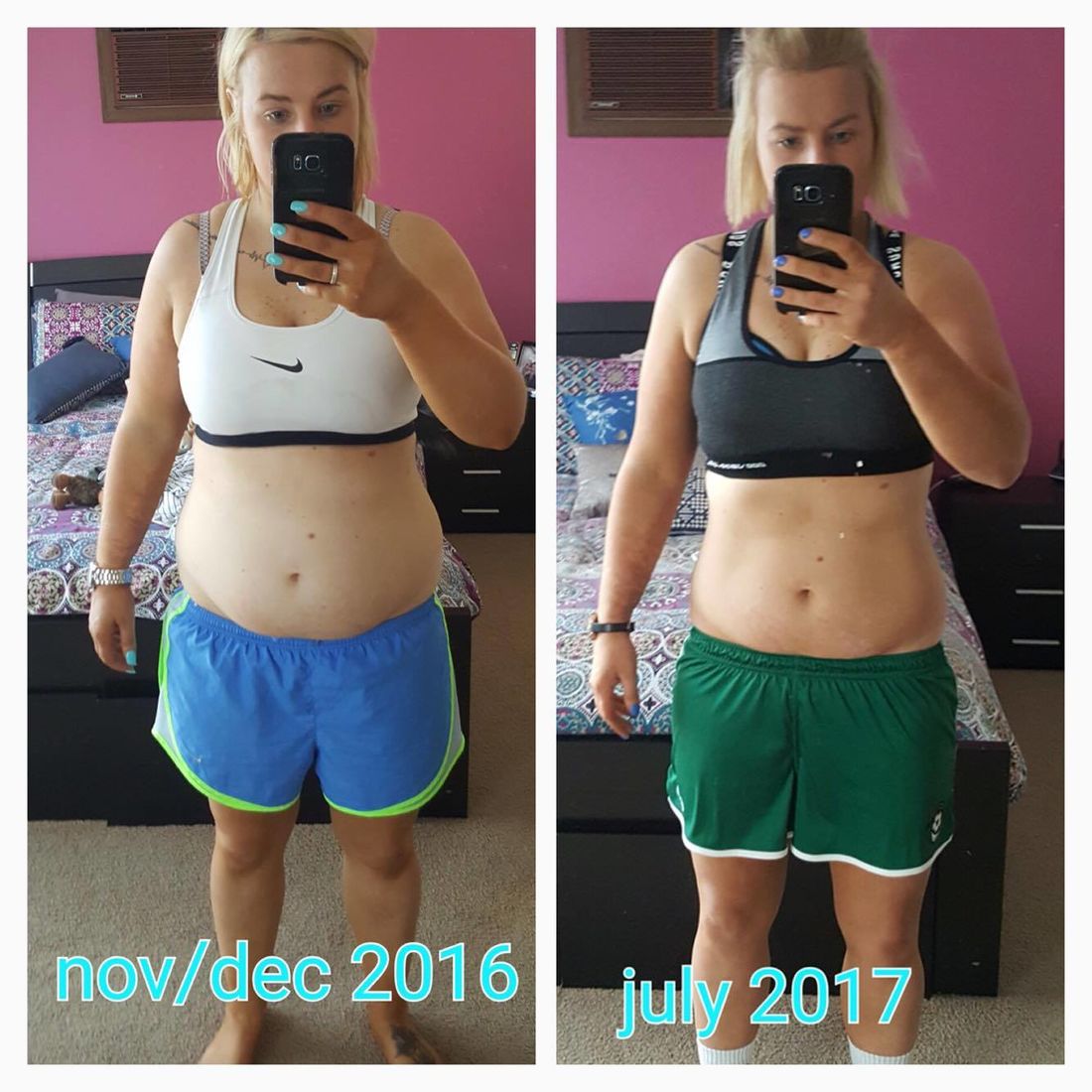 What results did you achieve in the 8 week members challenge?
I lost 4.3kgs and 4.4kgs body fat

What were the 3 biggest takeaways from the challenge?
-More variety of food options
-Better understanding of my body
-Do a food diary!!! Thats probably the biggest thing, i thought i was eating healthy until i put my first diary in and out of a possible 42 meals, only 15 were correct. By the end of the 8 weeks i was getting 41 or 42 right!

What has the challenge helped you with moving forward with your health?
- Definitely better knowing my body. What works, what doesn't. When to eat, train and sleep better.

What did you enjoy most about the challenge?
I love a good challenge. I can be quite competetive so it made me work my hardest to get the results i was able to achieve.

What were the support systems like for the challenge?
Amazing. Every day there were social media posts and videos on a variety of different things; whether it be different foods to try, when to do things etc. And the constant checking in from your chosen trainer or your buddy throughout the challenge. I've never had a gym where the trainers genuinely want to help you get the best out of yourself. Just awesome.

What is your advice for anyone thinking about doing the next challenge?
110% definitely do it. Be realistic where you think you'll go. So if you do better it's an extra bonus. I learnt many things that i can take away to help me get even better results going forward. Plus the healthy competitiveness really makes you work harder!!!

What have you now achieved since joining MPT?
Ive been at MPT since last october. Since then I have lost a total 20kg's. I honestly did not expect how much i would lose but I've also gained so much knowledge about living a healthy lifestyle and what foods to have, when and why.